Playground IPA again the very best non alcoholic IPA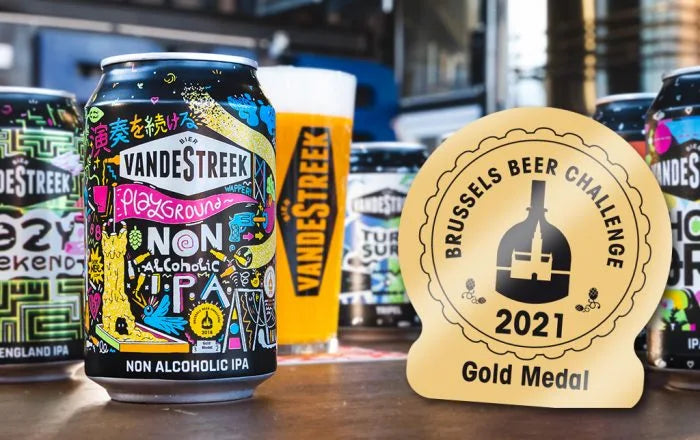 vandeStreek bier has again won prizes during the Brussels Beer Challenge and will take no less than three medals to Utrecht this year, including the gold medal for the Playground IPA!
The beer left the competition behind for the second time in the 'Alcohol-Free/Low IPA' category and was voted best non-alcoholic IPA (<0.5% alcohol) in the renowned Belgian beer competition. In 2018, the introduction of the Playground IPA was already successful in Brussels and earlier this year the beer won a gold medal at the Dutch Beer Challenge.

In addition to the golden medal of honor for the Playground IPA, the Utrecht brewer won two more prizes. A bronze medal was awarded to the Grapefruit IPA, a non alcoholic fruit IPA, in the 'Alcohol-Free/Low' category and the Bourbon Barrel Aged Barley Wine also won a bronze medal in the 'Barley Wine' category.

With three medals in its pocket, vandeStreek beer is one of the big Dutch winners of the Brussels Beer Challenge 2021.